"Good, better, best. Never let it rest. 'Til your good is better, and your better is best." – St. Jerome
Still expecting to get better results from the same old storytelling? Don't let creative challenges trap you in tired patterns that just don't work anymore. Instead, brush up on the art of content innovation: How to come up with game-changing ideas, bring more of them through to execution, and continually refresh your brand's value in the eyes of your audience.
We're practicing what we preach by leveling up our approach to CCO.
Read more
about what we've changed (and why).



Jodi Harris
Editor-in-Chief, Chief Content Officer Magazine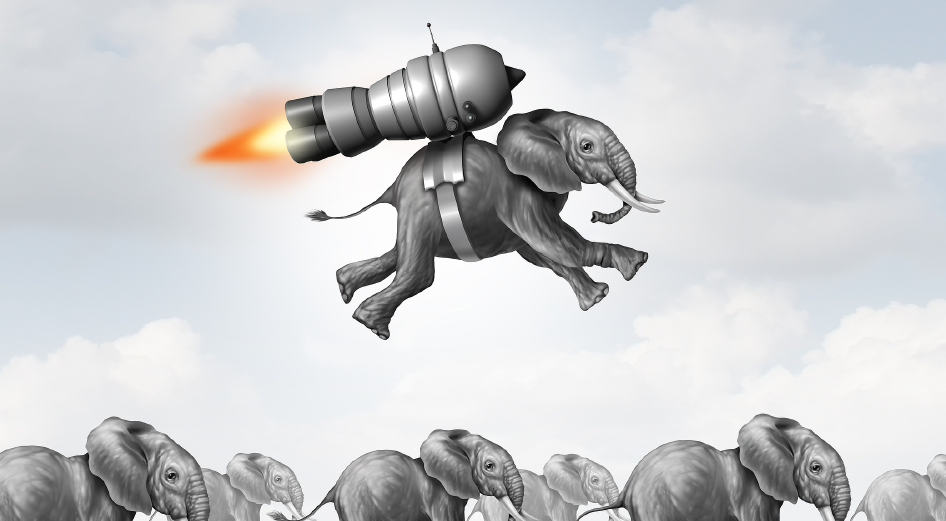 Your content team doesn't just create and distribute copy. They fuel your organization with innovative ideas and transform them into resonant brand stories and experiences.
But where do those groundbreaking, differentiating ideas come from? And how can you enable your team to produce them consistently – and execute them successfully?
We turned to some creative minds and innovation thought leaders for answers. Here are the highlights:
Understand the assignment.

Organizations often mistakenly equate innovation with creativity. While one can't work without the other, knowing how they differ will bring focus to the kinds of ideas your stakeholders want to see.

Build connections through culture.

A shared cultural identity can create a powerful gravitational pull for consumers. Start by examining your brand's beliefs and perspectives, looking for elements your audience might also relate to. But don't forget to gather external input so your creative output escapes the echo chamber.

Think iteration, not invention.

Your ideas can be innovative without being wholly original. Identify a few successful examples of what you want your content to achieve, then try switching up the style or format or placing the idea in a different context to make it your own.

Distinguish possibility from executability.

Brainstorms are a great creative tool, but they can lack focus. That leads to time wasted on ideas you can't execute or won't help drive your goals.
Put all the pieces together:
Innovation is a complicated concept – it's hard to define and even more challenging for organizations to accomplish.
Read the full conversation
to learn more, or scroll down for a process you can steal to help you turn more of your team's ideas into innovative brand experiences.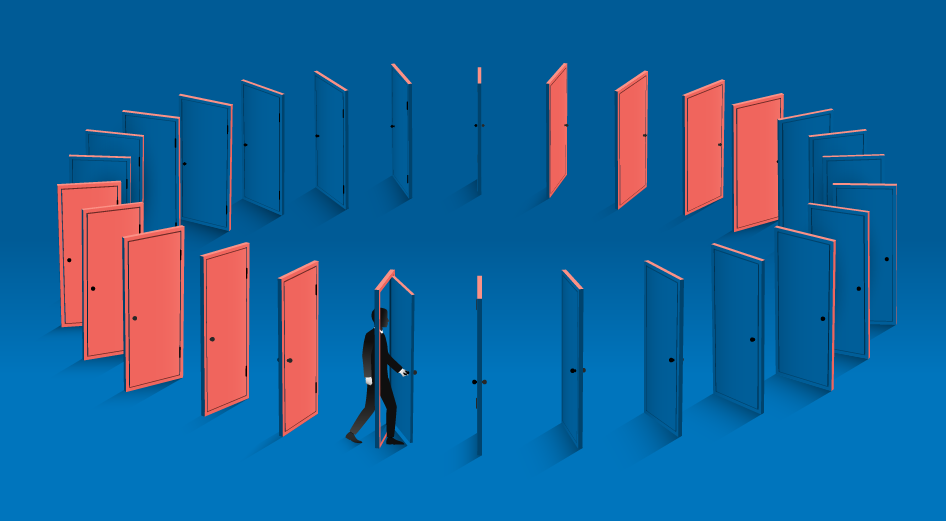 "Let's schedule a brainstorming session."
If that's your first response whenever your content team is tasked with generating innovative ideas, you're omitting a critical step: priming the work.
Without advanced preparation and a reliable ideation process, your creatives may struggle to find fresh inspiration. Even worse, their resulting ideas could lack the proper audience focus or be hard to execute.
Re:Think Innovation
author Carla Johnson developed her Perpetual Innovation Process to help marketers avoid those traps. It's designed to shift your team away from their legacy thought patterns so that fresher, more engaging ideas can emerge.
These five steps can help you reach your creative goals more rapidly and reliably. Give it a try – and
drop me a note
to let me know how it went.
1.
Observe.
Pay attention to the world using all your senses. Don't ascribe any meaning to your observations or focus on an objective. Simply be mindful of your surroundings and write each detail you notice.
2.
Distill.
Scrutinize those details and discern their meaning in relation to each other. Look for similarities so you can categorize them into larger groups and patterns.
3.
Relate.
Next, compare the patterns you identified, looking for ways they might fit into your working world. Prioritize the most evident connections and move those into step four.
4.
Generate.
Generate as many specific content ideas as possible for each connection. Once the ideas stop flowing, systematically probe each for audience value, strategic alignment, and execution viability.
5.
Pitch.
Develop a pitch for each story that remains by viewing it through the eyes of your audience. Think about what matters to consumers and how your idea might fit into their world. Practice your pitches until you are comfortable presenting them to your stakeholders for approval.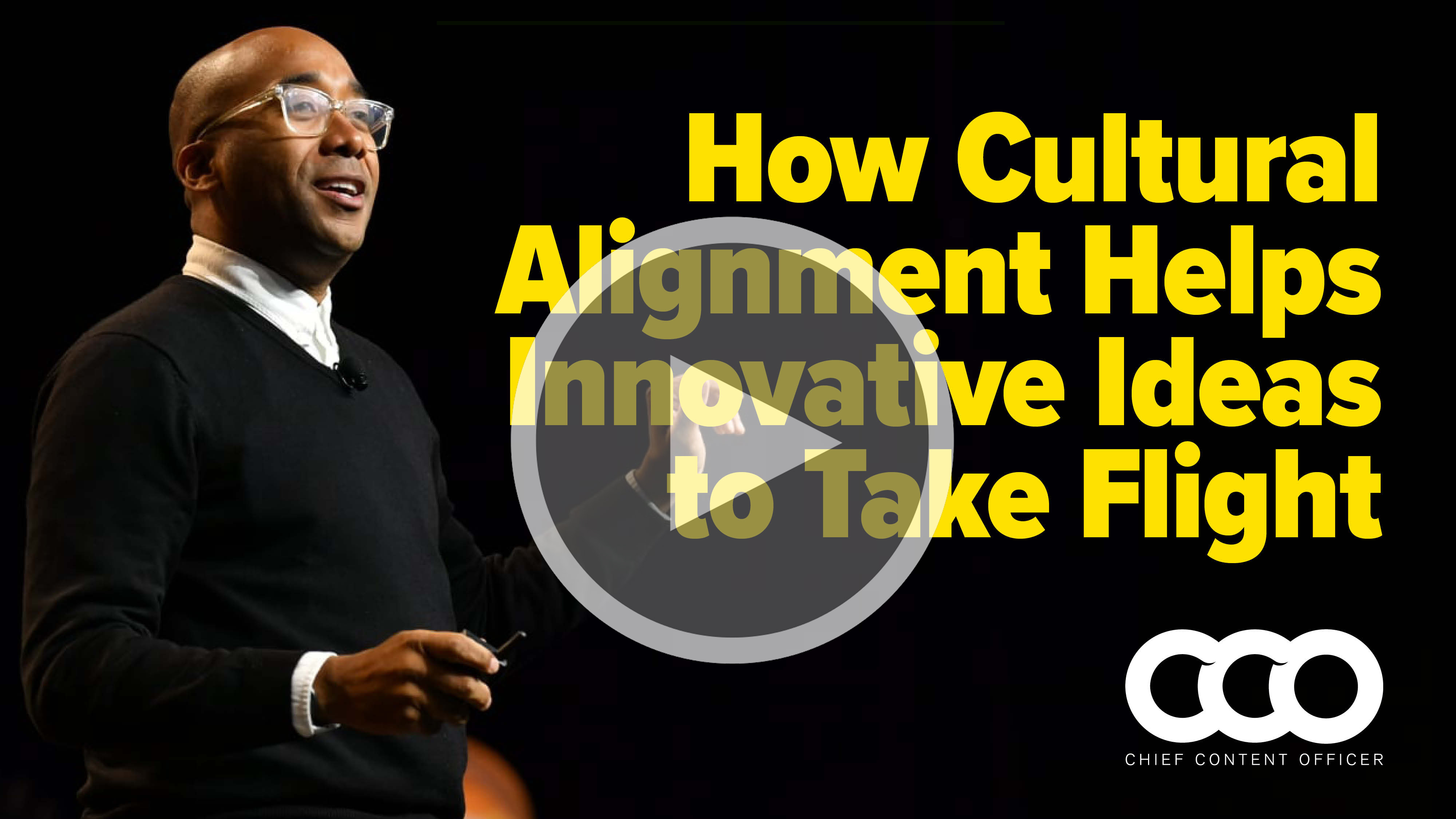 Discovering that someone shares elements of your cultural identity can create strong feelings of personal connection.
Your content team has a tremendous opportunity to leverage that sense of belonging, according to Marcus Collins, head of strategy at Wieden+Kennedy and author of
For the Culture: The Power Behind What We Buy, What We Do, and Who We Want to Be
. As Marcus sees it, the role of a content team isn't to create videos, images, and text. It's to create cultural products – things that reflect your organization's beliefs and viewpoints. "That cultural product creates a gravitational pull for [audiences] who see the world similarly," he says.
Watch the video
for Marcus's advice on how to infuse cultural affinity into your content ideation process – and a story that will inspire you to view your brand's value through a more meaningful lens.
Recommended reading on content innovation
Big moves and critical news in content
Content Marketing Awards | Deadline Approaching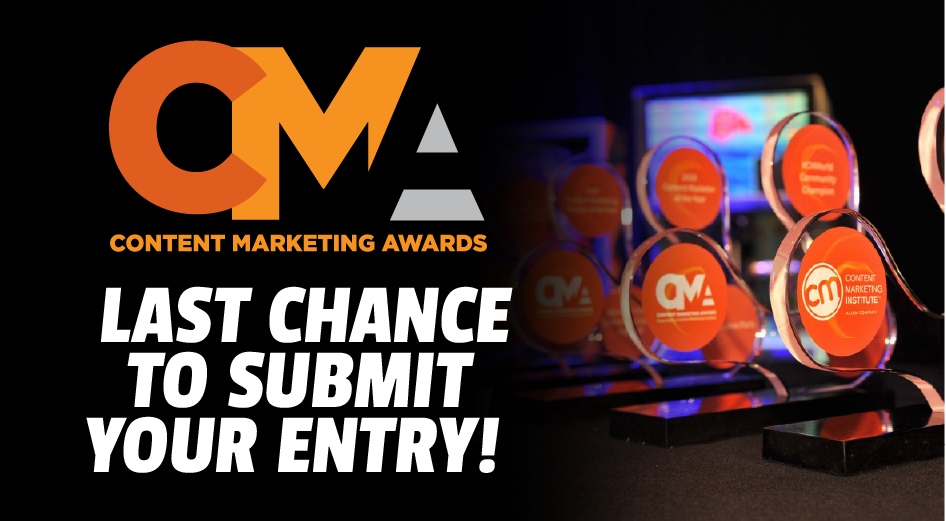 Did your team pour their heart and soul (and maybe a few sleepless nights) into a game-changing content marketing program over the past year?
We want to celebrate your work in CMI's Content Marketing Awards, the largest and longest-running international content marketing awards program recognizing the best in 60 categories across strategy, distribution, editorial, and visual storytelling.
By highlighting your achievements with a Content Marketing Award, you're poised to impress internal stakeholders, increase future buy-in, and boost team morale. But hurry – time is ticking to get your entries in!