Overview
Title: DAM: How Leading Brands Deliver Content with Confidence
Date: Wednesday, March 10, 2021
Time: 11:30 AM Eastern Standard Time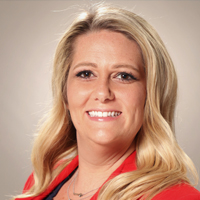 Christine Morrison
Director of Product Content Marketing at Fanatics

Christine Morrison has worked for Fanatics for 6 years, first as a logistics specialist to build a supply chain for the growing company before moving into the Marketing team over 3 years ago. She now manages the business operations for the Product Content Marketing (PCM) team which includes responsibility ownership of the DAM and its coordination of digital assets. Fanatics PCM consists of 7 global photography and imaging studios that produce content for more than 1 million products each year and distribute assets to more than 700 internal partner teams and external customers. Throughout her career focused primarily on Logistics and Marketing, Christine has gained a breadth of experience in global and domestic supply chain management, logistical operations, content generation, studio photography production, and marketing technologies. She believes that gaining visibility into a business's successes and failures through metrics and data is the key to driving improvements in processes and unlocking the potential in people. By arming managers and team leaders with fully analyzed information, Christine has helped many companies recognize cost savings while improving output. A passionate organizer, Christine excels at simplifying reporting, workflows, and documentation to provide clear direction for managers of varying levelsof experience and different professions.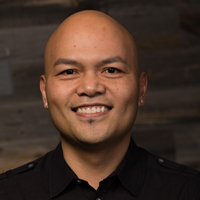 Sherwin Tolentino
Sr. Manager of Marketing Operations at T-Mobile
Sherwin has been with T-Mobile for five years and leads a team of six marketing operations professionals focused on digital asset management, business affairs, and knowledge management. His Content Management team (CoMa) is part of T | Studios, T-Mobile's in-house creative group, and is responsible for sourcing content and rights information from internal and external creative teams; this centralization of assets allows for maximum re-use of content. CoMa partners with creative teams to implement process and organization, which makes creative development more time- and cost-efficient. Sherwin has worked in the field of digital asset management for over 10 years; including systems experience with MediaBin, OpenText, and Widen beginning at the Bill & Melinda Gates Foundation.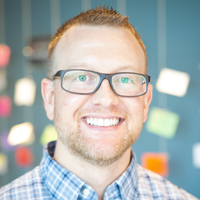 Jake Athey
VP of Marketing and Customer Experience at Widen

Jake Athey is VP of Marketing and Customer Experience at Widen, where he helps organizations realize their maximum marketing potential by communicating the value of digital content management as part of core brand and marketing channel strategies. An integral member of the Widen leadership team, heoversees and supports the moving parts of marketing, sales, customer success and more. He believes that the right content, powered by the right technology, can be life-changing for marketers and their business.

Follow Jake on Twitter @JakeAthey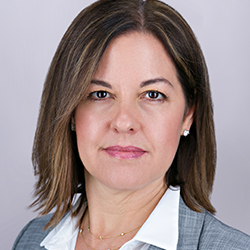 Stephanie Stahl
General Manager at Content Marketing Institute
As General Manager of CMI, I lead the brand's event and digital operations – and get to work with the best team on the planet! Previously, I served as VP of Content Marketing for UBM's Technology portfolio, providing strategic guidance on content development, content optimization, audience engagement, and go-to-market platforms for our technology clients. I've worked for UBM, which is now owned by Informa, for more than two decades, helping shape new multimedia content and event offerings. I live in the Washington, DC area with my husband and we enjoy spending time taking care of our many pets and visiting our two daughters on their college campuses.

Follow Stephanie on Twitter @EditorStahl