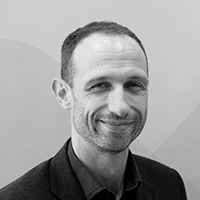 Dave Moore
Avanade Global Sitecore Practice Lead & Sitecore Ambassador MVP at Avanade

Dave Moore is a Sitecore Digital Strategy MVP and part of Avanade's Digital Marketing Center of Excellence, where he leads our global Sitecore practice. He joined Avanade after 10 years of leading Sitecore practices at smaller Platinum Sitecore partners in the UK. Dave is passionate about the impact technology can make for clients and their customers, and he strives to understand the potential of new advancements in technology and how they can be woven into deliveries to create competitive advantage for Avanade's clients.

Dave's diverse background, which includes a degree in psychology, helps him find a unique angle to approach challenges and find success from getting the best out of people around him. He lives with ADHD, having only relatively recently been diagnosed, and is determined to raise awareness of this condition and to be a champion for neurodiversity and the benefits it brings.